363 Tallow to Dungarvan
Local Links' current 6.00pm service from Tallow and return 7.00pm service from Dungarvan will now operate across all 6 days from Monday to Saturday. Local Link is also adding two daily return services from Tallow at 10.00am and 3.oopm and an additional 3.00pm service on Sundays.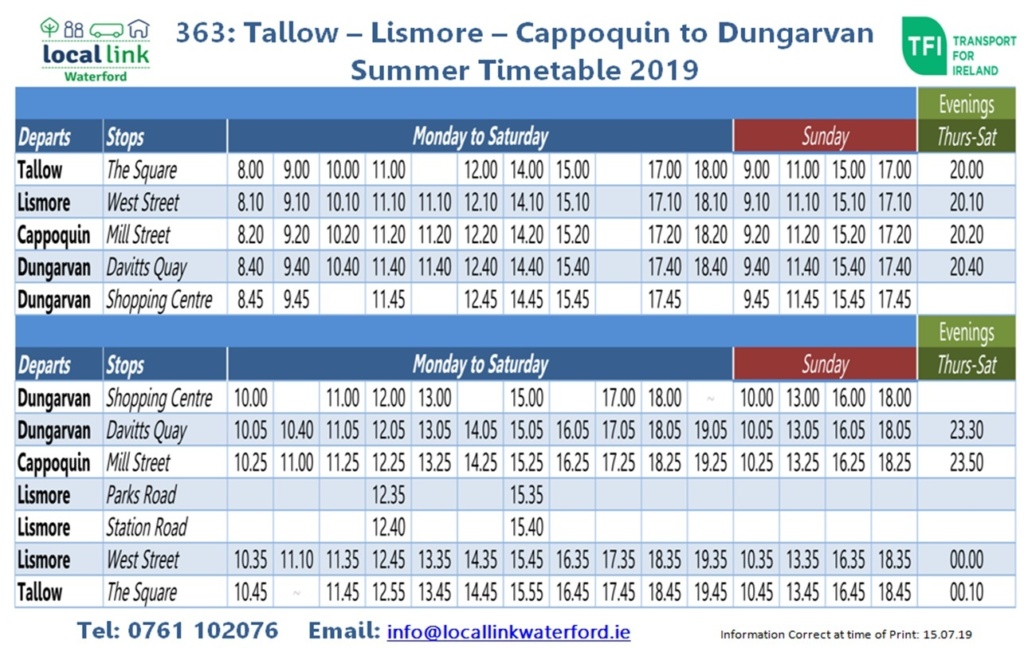 361 Ardmore to Dungarvan
Currently operating four return services Monday to Saturday, an additional three return services will be added to the current timetable. The service will also operate three return services on Sundays and the current Thursday to Saturday evening services will also operate on Sundays.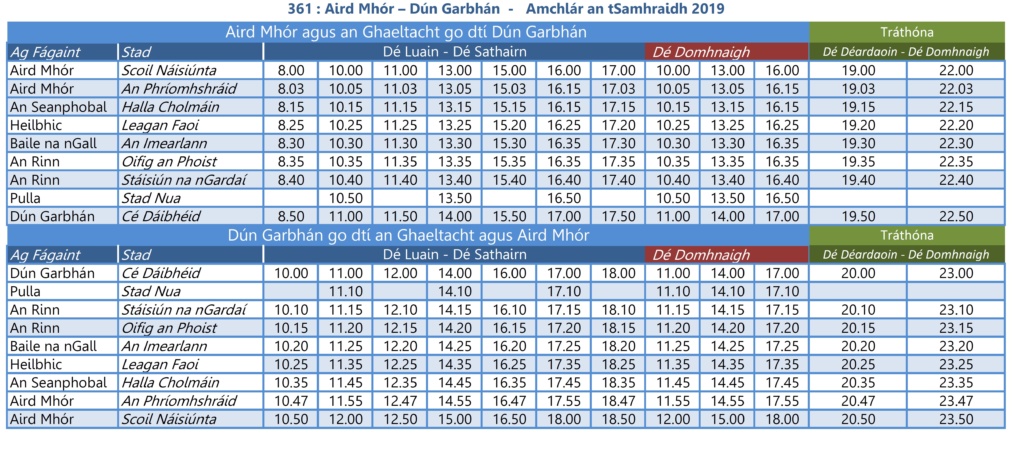 17 Clashmore to Dungarvan
Demand responsive door to door bus services in more rural areas remain a cornerstone of what Local Link do, and in line with increasing demand we have recently increased our Saturday services between Clashmore and Dungarvan from one to three return services.