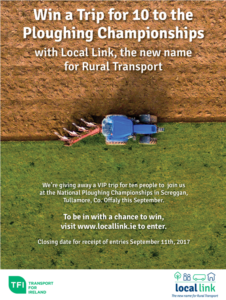 In conjunction with the launch of the Local Link brand at this years Ploughing Championships,
Local Link are giving a trip for 10 to the winners of this national competition.
This years championships will be held in Screggan, Tullamore, Co. Offaly from Tuesday 19th to Thursday 21st September.
To enter visit www.locallink.ie
Closing date is Monday 11th September.